valenciabirding.com is owned by Nature Trail Spain, a small but specialist active tourism company based in La Drova, 70km south of Valencia, Spain.
We provide guided Bird Watching Tours throughout Eastern Spain, encompassing Valencia, Alicante and Castilla de la Mancha. This area is blessed with an incredibly diverse range of habitats and excellent birding sites, many of which are virtually unknown! We cater for all levels of bird enthusiasts and provide a bespoke guiding service at very reasonable cost. Our local knowledge can ensure that our clients can make the absolute most of their time in Spain by depending on us to take them to the very best sites.
We offer full day and half day tours and can cater for a maximum group size of 8 people. There is no minimum group size – we can cater for families, couples or even individuals who maybe in Spain for a family holiday and wish to escape the beach for a day out birding!
The diverse habitat of our area provides fantastic opportunities for a wide range of bird watching trips. These include coastal wetlands, high steppe, lakes and lagoons, Mediterranean scrub, and mountains and crags. Therefore, the variety of species is truly incredible.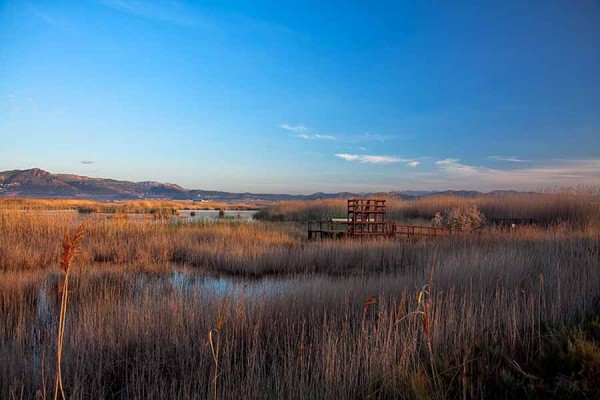 Our style is very informal and relaxed. We have a wide range of half day and full day itineraries but we place your shes above sticking rigorously to a fixed schedule! Our priority is quality time and enjoyment rather than rushing around simply trying to maximise the tick-list!
We try to ensure that our clients get the very most from our trips by listening to their needs. Should you, as an experienced birder have specific ´target birds´that you wish to see, we will do our very best to achieve such. On the other hand, if you are new to Bird Watching and would like to see the birdlife that Spain has to offer whilst learning more in a very relaxed environment, we are equally willing and able to provide a service for you.
Where required, binoculars are available for hire at €5 per trip (must be requested when booking but payable on the day). Depending on the location, a telescope is usually provided by the Guide for use by all at no extra cost.
Children
Children are made very welcome but must be accompanied by a parent or guardian and child-seats or booster seats must be provided by the parent or guardian. Fact sheets can be provided at no extra cost for children who would like to learn more about the key species that can be found here in our region.
Transport
Transport is usually provided in the form of our fully insured, highly maintained 9-seater minibus. This is fully equipped with seatbelts and air conditioning (and usually a coolbox full of cold drinks!).
In order to maintain effective and manageable groups our tours are limited to a maximum of 8 participants. This enables everyone a good opportunity to see the birds. We rotate seating arrangements in the bus so that everyone has a front seat at some stage. We never forget that it is your holiday and we try our best to give you a wonderful experience and some long lasting memories.


Our style is to design bespoke trips based on our clients´wishes and therefore we have too many specific options to list here. However, here are a few examples of our most popular trips…
_______________________________________________________________________________________________________
Valencian Coastal Wetlands – Full Day.

Perhaps the premium trip for those wishing to discover the huge range of Mediterranean bird species that the Valencian coastline has to offer. To make the absolute best of this trip, some walking is necessary and although the distance is approaching 7km, all of it is on good paths and the entire route is flat.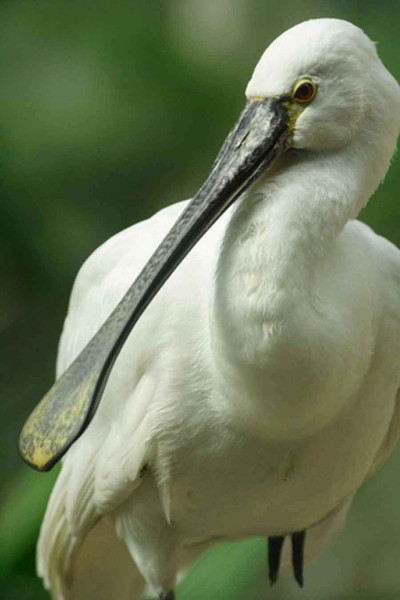 This virtually undiscovered gem of a site is worth a visit at absolutely any time of year. Breeding species include Collared Pratincole, Avocet, Glossy Ibis, Purple Gallinule, Squacco Heron plus all the Western Mediterranean species of Egrets. Marbled Teal, Red Crested Pochard and White Headed Duck are among the wildfowl on offer.
Depending on the season, other highlights include Bittern, Spoonbill, Snipe, Marsh Harrier, Bluethroat and Woodchat Shrike.
During migration periods, almost anything can show up! Join us for a trip that will provide lasting happy memories for years to come.
_______________________________________________________________________________________________________
Mountains & Marshes – Full Day.
This trip takes advantage of the diverse range of habitats that the Valencian region has to offer, and takes in stunning mountain valleys, reservoirs and coastal wetlands.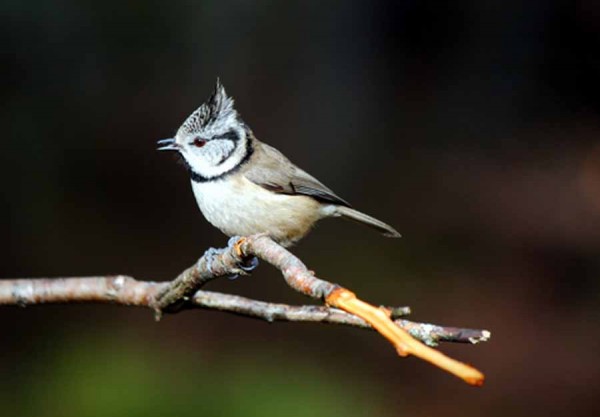 The morning is spent exploring the beautiful mountains and valleys around Vall de Albaida. The scenery alone makes this a worthwhile trip, but the bird life on display is simply superb. Individual species are too numerous to list, although highlights could include Sardinian Warbler, Cirl Bunting, Rock Bunting, Iberian Grey Shrike and Hoopoe. During the "summer" months we can also expect to see Golden Oriole, Nightingale, Blue Rock Thrush and Alpine Swift. Raptors are always possible, including Griffon Vulture and Golden Eagle.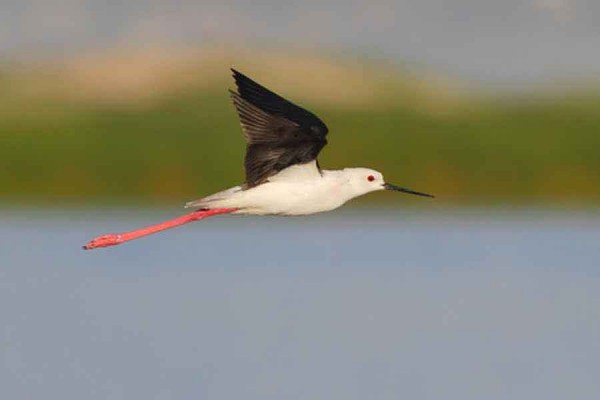 The afternoon is spent exploring coastal marsh, a local hotspot that can turn up surprises at all times of year. Highlights often include Osprey, Marsh Harrier, Squacco Heron, Purple Heron, Little Bittern and Purple Gallinule.
This trip can easily be adapted to the capability of the group, but can easily be enjoyed without the need for strenuous activity. The walking is short and mainly on level wide tracks. Be sure to bring a camera!
_______________________________________________________________________________________________________
Steppe & Lagoons – Full Day.
This trip provides a complete change in terms of habitat, and takes us up into the high plains of Albacete. One of the lesser known parts of Eastern Spain, this fascinating area comprises seemingly endless open spaces where Great Bustards proudly roam (Europe´s heaviest flying bird weighing up to 16kg!).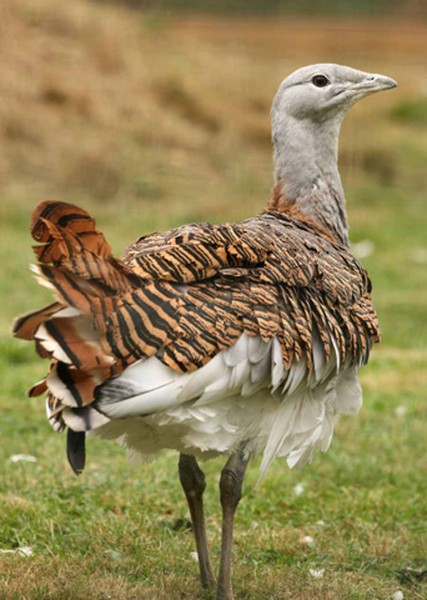 Black Bellied Sand Grouse, Calandra Larks, Crested Larks, Rock Sparrow and Bee Eaters can often be seen, as can many raptors including Booted Eagle, Buzzard, Marsh Harrier and Merlin.
The area also includes a number of lagoons where Flamingo can often be seen in good numbers. Other regular species include Little Ringed Plovers, Black Winged Stilt, Wood Sandpiper, Avocet and Black Necked Grebe. Wildfowl can include White Headed Duck, Shelduck, Red Crested Pochard, Shoveler and Gadwall.
Like most of our trips, this can be adapted to suit the physical capability of the group. However, it can be enjoyed with minimal physical effort. A superb day out to an area that offers a unique habitat range.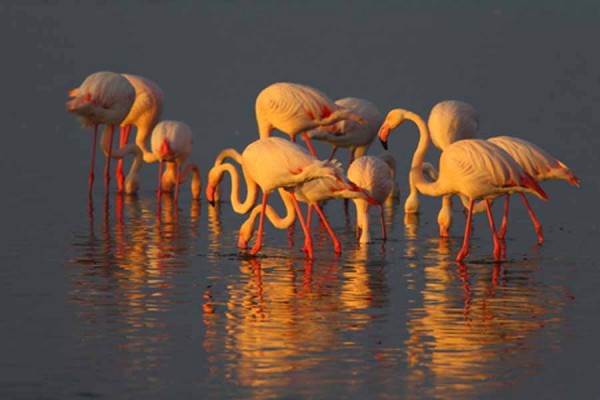 _______________________________________________________________________________________________________
Mountain Bird Life – Half Day.
This half day trip visits spectacular mountain scenery, where the star species is undoubtedly the magnificent Griffon Vulture. With a wingspan of over 2 metres, they make for an unforgetable sight.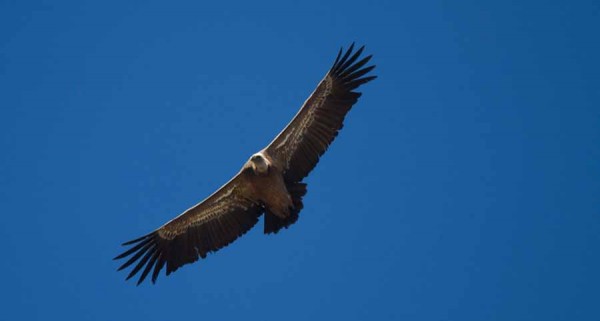 This trip can also provide the opportunity to enjoy other mountain species such as Black Redstart, Blue Rock Thrush, Sardinian Warbler, Orphean Warbler, Crag Martin and Raven.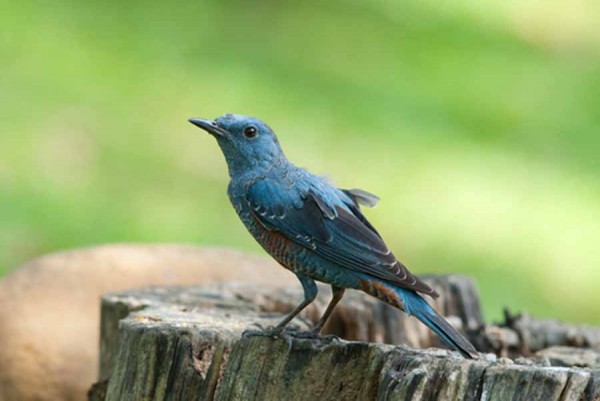 Some walking is required including a very short section of steep footpath. However, the distance is short and most of the time will be spent watching rather than walking!
This half day trip can be combined with other sites to form a full day trip if required.
bird holidays, bird trips, Bird Watching, Bird Watching Eastern Spain, bird watching holidays in Spain, bird watching in rural Spain, Bird Watching Spain, Bird Watching Tours Alicante, Bird Watching Tours Castilla de la Mancha, Bird Watching Tours Eastern Spain, Bird Watching Tours Valencia, Bird Watching Valencia, birders, Birding, birding guides, birding tour, birding tours, birding trip, birding trips, birds of Eastern Spain, birds of Spain, field guides, holidays walking, identify birds, Lasafor Birders, nature tours, Nature Trail Spain, Spain, Spain Birding, travel alicante, travel to valencia, travel valencia, Valencia, Valencia Birding, valencia tour, valencia tourist, valencia tours, valencia travel, walking holiday, walking holidays, walking in spain, walking spain, what to do in valencia